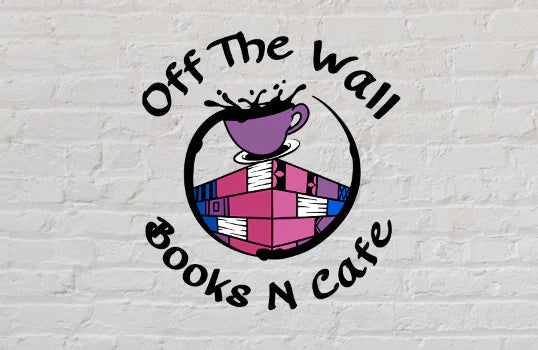 An Independent Bookstore in Hendersonville, North Carolina
It's our delight to serve our vibrant local community and visitors with a unique and growing collection of Quality New & Used Books presented in a cozy and welcoming atmosphere.
Our bookstore is first and foremost family-friendly. We welcome readers of all ages!
Stop on by, pour yourself a cup of tea or coffee, grab a pastry, and dive in to a new favorite book! We look forward to seeing you.
Newly Arrived Books!
A bookstore for all seasons
We strive to create a warm and inviting atmosphere that feels welcome to customers young and old. From a nursing room for our very youngest & their mothers, to an extensive children's book section and Teen Corner, as well as café tables and couches, we have just the right place for you to get cozy and find your new favorite book or series.
Collapsible content
For Parents & Babies

In our baby-safe room, parents can sit comfortably and relax, knowing their tiny ones aren't getting into anything they shouldn't! The room isn't hidden, but provides a bit of privacy for breastfeeding purposes if you're nursing and if YOU would like to be away from others' eyes.

With two baby-changing stations total and affordable child-approved snacks for sale, we hope that you'll feel very safe and wanted in bringing your babies and toddlers.
For Younger Children

Our children's section has comfortable seating and a few non-book activities.

Our cafe boasts a gorgeous mural by A.Stratos Painting that is sure to inspire imaginations of all ages.

Of course, we also have a great selection of new and used children's books and, as mothers ourselves, we welcome children in our store!
For Teens

Teens have their own corner with a small sofa for comfort while they look through the new and used books chosen in collaboration with the teens in our lives.We also provide a table and internet access for homework, writing, and work purposes.
For Older / Disabled Adults

We care about our older and disabled patrons and have several comfortable seating options throughout the store for resting when needed or wanted. 
We also provide a table and internet access for writing and work purposes.

We strive to make our space both pleasant and easy to navigate.
Our Location & Hours

Off the Wall Books n' Cafe
2000 Spartanburg Highway Suite 400
Hendersonville, NC 28792

google maps  |  apple maps  |  gps coords

Hours of operation:

Tuesday – Friday: 9am – 5pm
Saturday: 9am – 3pm
Sunday and Monday: Closed.

Directions from I-26:

We are 4 minutes from Exit 53 (Hendersonville/Upward Road) on Interstate 26. After exiting the highway, head toward Hendersonville on Upward Road. We are at the corner of Upward Road and Spartanburg Highway in the block of colorful buildings.

Directions for Apple County Transit:

We are right off Route 2, a short walk from stop 23 at the Ingles at the corner of Spartanburg Highway, or stop 28 on the corner of Upward Road and Spartanburg. See Apple County Transit Maps & Schedules for time and schedule.

---

 Please check our Facebook page for the most up-to-date holiday closures and special announcements.

---

While we do love our furry friends, service dogs only please.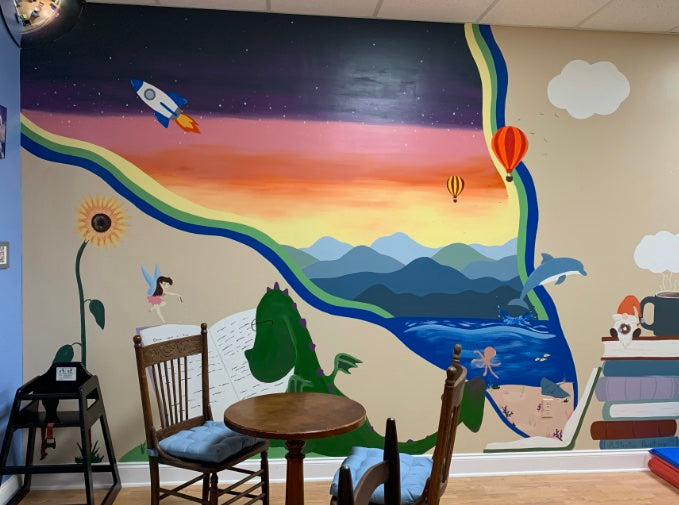 Café Vibes
In addition to our book selection, we offer self-serve coffee and tea, kid-friendly snacks, and delicious local pastries from Hendersonville's own Mini Batch Bakery. Gluten Free & Vegan options always available.
See Our Menu »